THE ORIGINAL AND LEADING WHALE WATCHING OPERATOR SINCE 1989
Whalesafari Andenes is strategically located between the Lofoten Islands and North Cape. Our
company is the first, largest and most experienced provider of whale watching in Norway. Since its start in 1989 we have gained unique experience and knowledge, which makes our crews the best when it comes to searching for the whales. We can therefore offer you 100% whale guarantee! We operate with big boats the whole year around.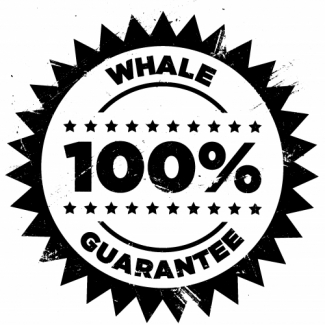 WHY CHOOSE US?
As the market leader with the longest experience, the greatest expertise and of course the whale guarantee, we believe it is safe to choose us as your whale safari operator. In addition, Andenes is the best starting point for conducting whale watching since no other place along the Norwegian coast is so close to the edge of the continental shelf. This makes the travel time to the whale grounds shortest possible and we can thus spend more time with the whales.
''It is important for us that learning is a natural part of the whale safari experience''

RESPONSIBLE WHALE WATCHING
We have established whale watching guidelines, in line with recommendations by WDCS (The Whale
and Dolphin Conservation Society) and IWC (International Whaling Commission), always to ensure the welfare of the whales. Our boats are equipped with low noise propellers that do not disturb the whales.
WHALESAFARI ANDENES
Address: Hamnegata 1 C
8480 Andenes
Norway
Phone: +47 76 11 56 00
booking@whalesafari.no
www.whalesafari.no
Season: all year
Your local DMC
We can tailor travel packages that include activities (whale and bird watching, Sami culture, Spaceship Aurora, dog sledging, northern light observation from land and sea, sightseeing tours, snow shoe excursions, hiking tours, lighthouse visit and more), accommodation (hotels, guest
houses, apartments, cabins), land transport and board.