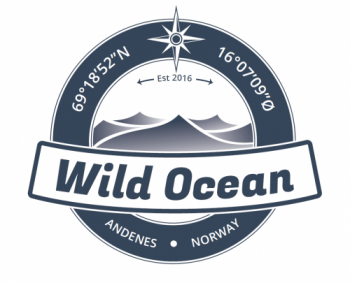 EXPERIENCE THE AMAZING WEST COAST OF ANDØYA
We are a small family company based in Andenes, Andøy. We offer traditional fishing trips, bird and wildlife watching tours, coastal sightseeing and island taxi. We want you to experience the amazing wilderness
of Andøy that you simply can't get to on your own and can't see from the road.
Traditional fishing trip
Our fishing trip is suitable for both those who have little or no fishing experience and for the more eager sports fishermen. The trip is perfect for families. The waters surrounding Andenes are full of fish and we can guarantee you a catch on each tour. You can take your catch with you and we will help you with slicing and filleting the fish
WILD OCEAN AS
Andenes, Norway
Helge Hellesund (captain)
Phone: +47 92 48 29 09
post@wildocean.no
www.wildeocean.no
Facebook/Instagram:
wildoceannorway
Open all year.
Departures from Andenes.
Capacity: Fishing trip 6 pax.
Bird and wildlife watching,
island taxi 12 pax.
Included in the price:
life vests, thermal suits,
rainwear, fishing gear,
waterproof bag for camera
All tours are weather
dependent We offer 100%
money refund if trip is
cancelled due to weather
conditions.
Bird watching and wildlife tour
This tour will take you
along the stunning west coast
of Andøya. You will experience
the bird island Bleiksøya with
thousands of breeding pairs of
puffins, a gannet colony, and
other seabirds. The majestic
white-tailed eagle can be seen
in great numbers all year round.
Island taxi with stunning views
Get to your destination
while enjoying the best views
along the way. We offer transportation
from Andenes to the
towns on the west or east coast
of Andøya, all the way to the
southern tip of the island and
to other towns in the region.
Departures: By appointment.